My Nano took a couple of falls onto underground/subway train floors, both nice and gritty... and in one case, I accidentally gave the Nano a little kick, sending it grittily slithering across the floor to my dismay. Fortunately, although the superficial scratching was heavy I had no functional problems with it. I could still see the screen fine.
But you know... it's practically new and a rough Nano was clashing with my sense of well-being :p So I ordered the
iCleaner
Ultra Pro kit.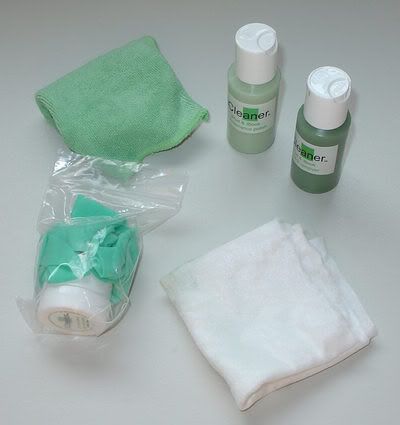 The Ultra Pro includes your regular scratch remover and a polish, as well as the cloths to do the polishing. It also includes a deep scratch remover / back cleaner, which I didn't need this time around as on both impacts the Nano landed face down.
So, 5 minutes of antiscratch and polish later, this is what I ended up with.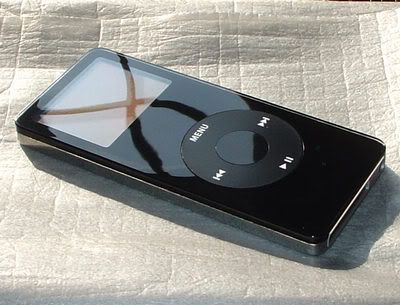 Not completely pristine, but the scratches have been reduced by perhaps 90%. If I put more elbow grease into it (and pehaps a tiny bit of that deep scratch remover) it would undoubtedly end up looking even better.

For what it is, the kit is of course somewhat overpriced... but if you don't have the time nor the inclination to hunt for the individual components by yourself, the iClean is a fantastic all-in-one scratch removal solution for your iPod.