The image may not register immediately with the coffee-centric Americans, but that's a kettle. I made this a while back, found this picture yesterday.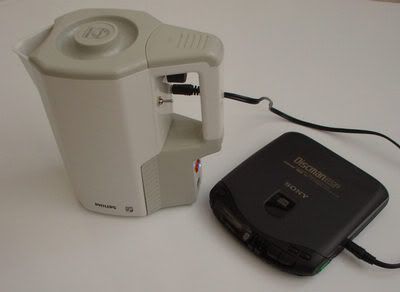 A
META42
headphone amp was built inside it. The lid acted as a battery holder mount, so I could change cells by opening the kettle. The volume knob is just visible in the picture. I thought about adding a DC jack where the original cable existed, but never got around to it.
It was great to unearth on planes and long train journeys. The weird looks it got was highly amusing.